Facebook seems to strike back whenever it implements the numerous updates on the social platform. If during the last period of time, the Mother's Day reaction was trending, this month the equity and tolerance among all people are being pulled out.
As June is the time when people celebrate the Pride Month worldwide, Facebook decided to implement a new suitable reaction. Among the other six existent ones, the rainbow flag has occupied the scene. The flag is meant to symbolise the pride and appartenence to the LGBTQ community.
The #1 social platform's representatives declared, through a post, the following words: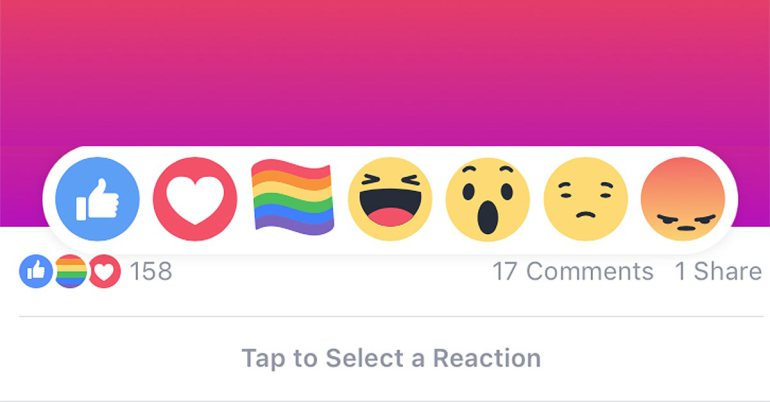 "We believe in building a platform that supports all communities. So we're celebrating love and diversity this Pride by giving you a special reaction to use during Pride Month."
However, you cannot get the hold of the reaction without doing anything. All you have to do is log on Facebook search for the LGBTQ official page and hit like. You might not get it immediatly, so all you have to do is either referesh the page or update the mobile application.
The multicolored flag was firstly created by the activist named Gilbert Baker in 1978 and is meant to symbolise the gay community.